Skip to Content
Roof Restoration in Flagler, Volusia & Seminole Counties
WKL Roofing is the most responsible and reliable provider of roof restoration for Flagler, Volusia & Seminole county properties. We service residential and commercial properties through seasoned technicians and unmatched dedication. Our services are designed to boost your roof's beauty, safety, and efficiency.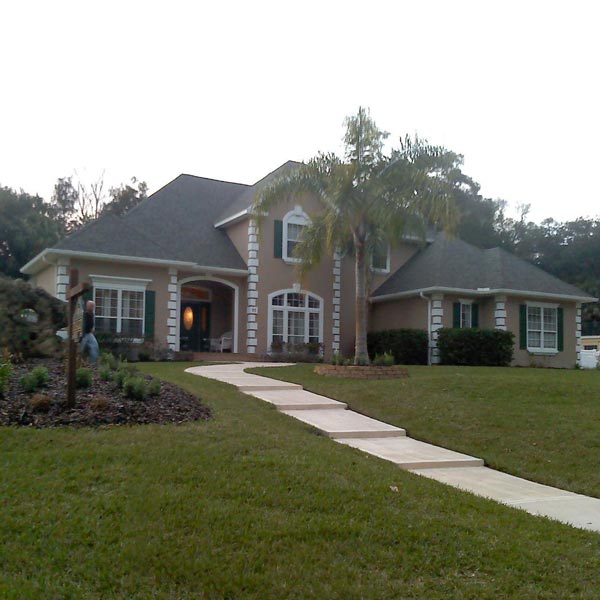 Is It Worth Restoring My Roof?
Your roof is essential to your home, providing shelter, safety, and protection from the outdoors. A good roof also helps you save money and makes your property more appealing if you eventually decide to sell your home. You should consider hiring our seasoned professionals to restore your roof if:
Your roof leaks or you detect water damage such as mold, algae, or dark spots on your ceilings.
Your shingles or roof tiles are broken, cracked, missing, or in otherwise poor condition.
You notice signs of roof sagging.
You detect moss growing in your gutters, or your gutters and drainage systems are deteriorating.
You're unhappy with your roof's paint job or cosmetic condition.
What Happens During a Roof Restoration?
Roof restoration is more cost-effective and less hassle than a roof replacement. Our restoration will extend your roof's life and boost its performance. Restoration services include:
Cleaning
The first step of a roof restoration includes using a high-powered spray blaster to eliminate dirt, algae, moss, mold, and any destructive grit from your shingles. Cleaning refreshes your roof, allowing our team to perform other services easier.
Repair
Next, all damages are repaired, and all deterioration is corrected. Roof damage types vary depending on the roof's style, but common kinds of roofing damage include cracked, broken, or missing shingles or tiles, destroyed metal sheets, broken seals, and leaking.
Painting
If needed or requested, the final step includes priming and repainting your roof. Whether the roof needs a minor touch-up or a whole paint job, our team will apply the desired colors to rejuvenate your roof.
The Five Benefits of Restoring My Roof
Many home and business owners choose to restore their roofs rather than wait for a replacement because of:
Curb Appeal
Your home's exterior is an eye-catching and essential selling point for potential buyers. Receiving updates for your roof will enhance its aesthetic and help you pass the required inspections to sell your home.
Peace of Mind
Minor damages can grow severe, costly, and even dangerous if not properly resolved. Restoration ensures that any damage caused by harsh weather conditions and breaches will be fixed and prevented from worsening.
Money Savings
Shingle or tile cracks, holes, and breakage release air, leading to higher prices on energy bills every month. Restoration provides crack sealing and insulation so you can save money on energy.
Enhanced Protection
Invasive pests and wildlife will take advantage of your roof damage and use it to invade your home. Our restoration services seal off points of entry for pests, water, and weather conditions.
Roof Life Extension
Why pay for the high costs of roof replacement later when you can extend your roof's life with simple, cheaper repairs now? Restoration is an easy and effective way to make your roof last for years.
Need a Professional Roofing Inspection?
Have you noticed cracking or breaks within your shingles while cleaning out your gutters? Have water stains darkened your ceiling? Are you worried the issue is getting worse? If so, our technicians would love to inspect your roof and determine the problems plaguing your home or business. Our inspection will help us determine what's needed to restore your roof to like-new condition.
Schedule an Inspection Today